AmeriCorps Funding Opportunities
---
AmeriCorps (officially the Corporation for National and Community Service or CNCS) is an independent agency of the United States government that engages more than five million Americans in service through a variety of stipended volunteer work programs in many sectors.
The mission of AmeriCorps is to improve lives, strengthen communities, and foster civic participation through service and volunteering. Through AmeriCorps, Senior Corps, and the Volunteer Generation Fund, AmeriCorps has helped to engage millions of citizens in meeting community and national challenges through service and volunteer action. Several different types of AmeriCorps program funding are available from CNCS but the requirements, processes, and allowable service activities are different for each program.
Explore the resources below to learn more about each AmeriCorps funding opportunity. If you need help determining which program is right for your organization, view a comparison of AmeriCorps programs, reveiw the Engage Arkansas Grant Decision Tree, or contact us at Engage.AR@adhe.edu.

---
Engage Arkansas | State AmeriCorps Funding Opportunities
AmeriCorps State grants are available through Engage Arkansas to Arkansas nonprofits, higher education institutions, local and state governments, and tribal agencies proposing to engage AmeriCorps members in evidence-based or evidence-informed interventions/practices to strengthen communities. An AmeriCorps member is an individual who engages in community service through an approved national service position. Members may receive a living allowance and other benefits while serving.
Upon successful completion of their service, members earn a Segal AmeriCorps Education Award from the National Service Trust that members can use to pay for higher education expenses or apply to qualified student loans. Successful AmeriCorps State program applicants can engage at least 4 full-time or 8 half-time AmeriCorps members in an intervention, program, or service that meets critical community needs in the areas of education, disaster services, health, environmental stewardship, economic opportunity, and veterans and military families.
Please submit all AmeriCorps State funding questions and documents to Engage Arkansas at Engage.AR@adhe.edu.
Supplemental resources:
Concept Paper

Start here if you have never received funding from EngageAR for an AmeriCorps Program. Concept papers are a required preliminary application step. Programs may not apply for AmeriCorps funds without submitting the concept paper package or the expressed written permission of the EngageAR Director. Concept papers are only accepted from April 1- November 15.

AmeriCorps Funding Training, Technical Assistance, and Supplemental Resources

View Past funding training, technical assistance training, and supplemental resources.

Planning Grant

You'll move to a planning grant after completing the Concept Paper. Planning grants provide organizations financial support to explore and expand their capacity to manage an AmeriCorps program. Grant recipients are awarded $75,000 to $100,000 for up to a 12-month planning period to start no earlier than August 1. They are expected to be better prepared to compete for an AmeriCorps program grant in the following grant cycle.

Current Grants

Selected organizations will receive grants to manage AmeriCorps programs to engage AmeriCorps members in service to meet critical needs in Arkansas. The NOFOs typically open each November, with applications due by March and awarded in June.

AmeriCorps Funding Notifications

For updates on ALL AmeriCorps funding opportunities, which includes AmeriCorps VISTA, Seniors, NCCC, or National Direct, register for notifications to be notified during funding periods.
---
AmeriCorps NCCC Funding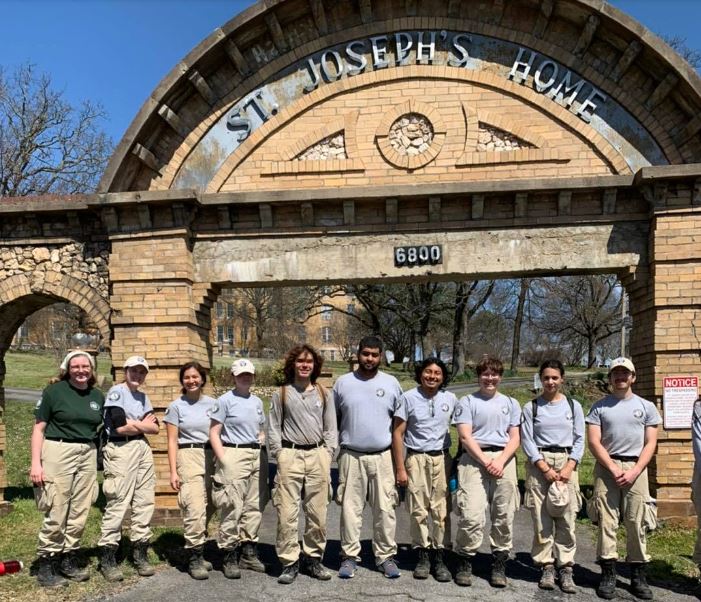 Americorps NCCC Southwest Region Team Fire 2 at the end of a 15-week term of service with the St. Joseph Center of Arkansas.
The AmeriCorps National Civilian Community Corps (NCCC) is a full-time residential program for men and women ages 18-26. NCCC strengthens communities while developing leaders through direct, team-based national and community service. AmeriCorps NCCC teams from the Southwest Region campus (in Colorado) often serve at project sites located in Arkansas.
NCCC teams serve four projects in different states and cities with multiple sponsor organizations to meet various community energy conservation needs, infrastructure improvement, natural and other disaster services, and urban and rural development. NCCC terms last ten months for members and 11 months for team leaders. There is no age limit for team leaders, the only requirement being that they are over 18. Learn more about AmeriCorps NCCC.
Check out this video from Apple Seeds in Northwest Arkansas highlighting the AmeriCorps NCCC Southwest Region Team. This team helped with farm infrastructure and nutrition programming during this 12-week project (Water 5 -- Class 25 Round 3).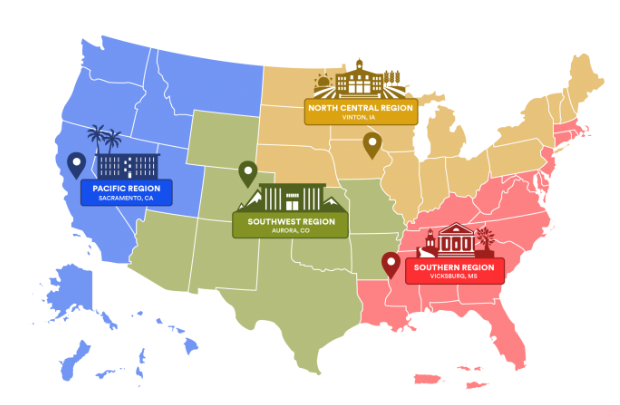 AmeriCorps NCCC Funding Opportunities occur quarterly. Learn more about the qualifications, or contact the NCCC Southwest Regional office.
Southwest Region
States Served: AR, AZ, CO, KS, MO, NM, OK, TX, WY
15001 East Oxford Ave. Suite B. Aurora, CO 80014
Tel: 303-844-7400 Fax: 303-844-7410
E-mail: NCCCSouthwest@cns.gov
---
AmeriCorps VISTA Funding
AmeriCorps VISTA (Volunteers In Service To America) provides members to support projects at nonprofit and grassroots organizations and local government agencies that operate programs to help alleviate poverty in the United States. VISTA members strengthen and support these organizations by improving infrastructure, expanding community partnerships, securing long-term resources, training program participants, and developing other activities that help build long-term sustainability for overcoming poverty.
Public, private, or faith-based nonprofit organizations and local or state agencies can become AmeriCorps VISTA sponsoring organizations. The application process is conducted at the state level to ensure local community needs are being met. The application process is in two phases: a concept paper and a complete application. Contact Engage Arkansas to discuss the application timeline, requirements, and procedures.
Engage Arkansas will provide technical assistance during the application process. The application process length varies, but the average time from the initial contact to a final decision is 3 to 5 months. Learn more here or contact the regional VISTA office.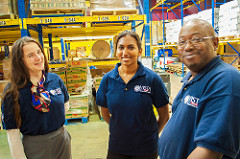 AmeriCorps VISTA FY2023 Request for Concept Papers AmeriCorps VISTA Program Guidance
---
AmeriCorps Seniors Funding
AmeriCorps Seniors is open to individuals 55 and older. When you join AmeriCorps Seniors, you choose how you want to give back. Help a struggling child to learn to read. Deliver groceries to an elderly neighbor. Support a family impacted by natural disasters. These are just a few service opportunities available to you through AmeriCorps Seniors.
Programs include the Foster Grandparent Program, the Retired Senior Volunteer Program (RSVP), and the Senior Companion Program. Seniors are also welcome to join a VISTA or State and National Program. Learn more about the AmeriCorps Senior programs or contact the regional office to discuss local options.
---