Engaged Cities of Service
---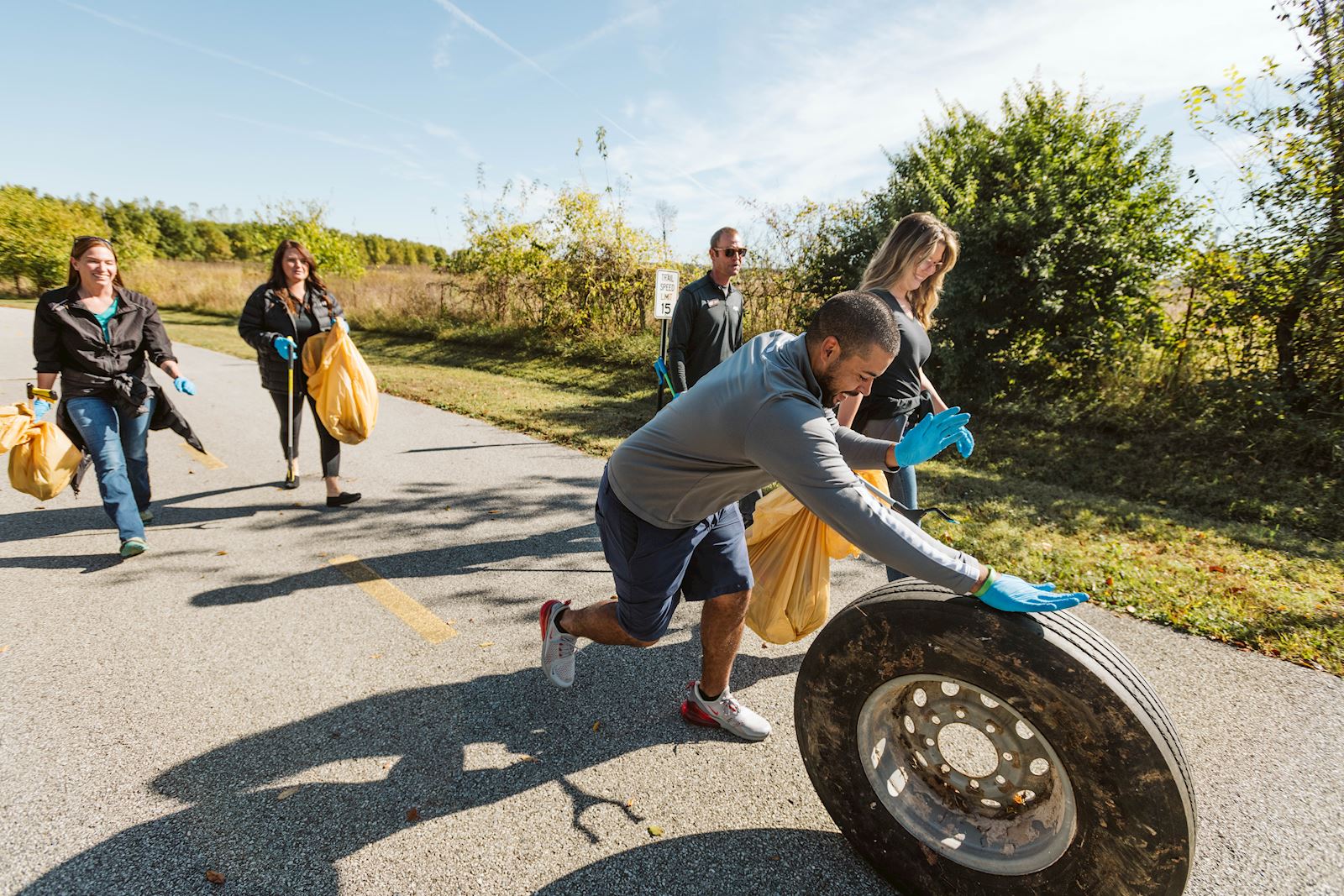 City of Fayetteville Community Clean-Up | 2021
Arkansas Engaged Cities are modeled after the national Cities of Service program, which is designed to help mayors build stronger cities by changing the way local government and citizens work together.
Engaged Cities have participated in the Engage Arkansas Engaged Cities Network training, have developed City Service Plans to guide the municipality through creatively engaging citizens in identifying and solving critical public problems, and have established Mayor's Youth Councils, promoting civic engagement amongst middle and high school students, advocating for community issues, increasing knowledge of local governance, and informing city leaders about policy matters that impact youth.
By accelerating the service movement at the most local level—connecting local needs to the supply of willing volunteers in innovative and impactful new ways—Engaged Cities aspire to create a new chapter in Arkansas' longstanding service history while making local government more effective. Engaged Cities focus on civic engagement strategies that target community needs, use best practices, and set clear outcomes and measures to gauge progress.
Engage Arkansas, serving the Governor's Commission on National Service and Volunteerism, in partnership with the University of Arkansas at Central Arkansas Center for Community and Economic Development, provides training, consultation, and certification to Engaged Cities.
Learn More About Arkansas Engaged Cities of Service
---
Volunteer Community of the Year Awards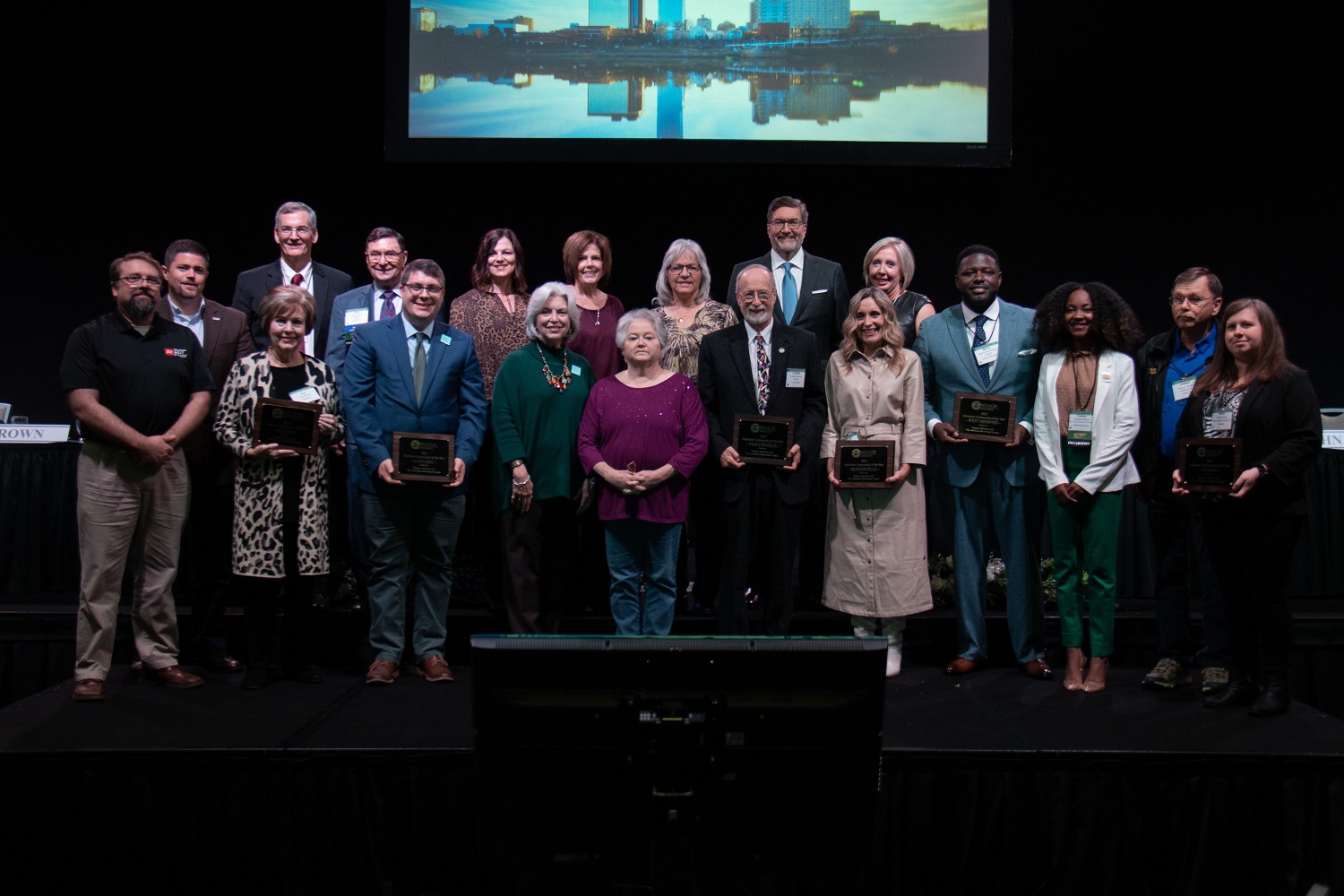 2022 Volunteer Community of the Year Award Winners
The Volunteer Community of the Year Awards is a yearly event to recognize Arkansas municipalities - rather than individual volunteers or nonprofits - that seek to address the community's greatest needs through the engagement of citizens. They may include Mayor's Youth Councils, citizen committees, utilization of community-wide service initiatives, citizen advisory forums, etc.
2022 marked the 40th anniversary of this prestigious award.
The Arkansas Volunteer Community of the Year Awards are co-sponsored by the Governor's Advisory Commission on National Service and Volunteerism (GACNSV) and the Arkansas Municipal League (AML). A panel of judges of distinguished citizens from across the state meets to review each nomination and select the award recipients.
Applications are open each year from August 31 to October 22. Anyone is welcome to nominate a community. The winning communities will be notified in December and celebrated at the Arkansas Municipal League Winter Conference in January. Save the date nomination dates on your calendar!
Winners receive two road signs for city borders, which designate them as a Volunteer Community of the Year for the specified year. The Arkansas Highway Commission donates the signs annually.
Before applying, please read about the history of the award, the criteria used by the judges, and the nomination guidelines linked below. When ready to begin an application, click Nominate A Community. We recommend collecting all the necessary information and supporting documents before starting an application.
Learn More About the Award Submit Your Nomination 2022 Event Program
The 2023 nomination period is now open through October 22, 2023.