Current AmeriCorps State Members
---
Congratulations on making the decision and taking the pledge to serve your community. Serving in AmeriCorps is a pathway to a meaningful career, valuable community connection, and lifelong civic engagement. There are also many benefits to access during your AmeriCorps term. Use the resources below to help ensure you have a successful and fulfilling national service experience.
---

Benefits of Service
While national service is not generally viewed as employment, AmeriCorps programs offer skills training, continuing education, living stipends, and other benefits. These opportunities enable members to better serve local needs while gaining work experience. After their term of service, AmeriCorps members receive the Segal Education Award to help finance college or pay back student loans. Use the link provided below to learn more about healthcare and food assistance, childcare assistance, schools and employers of national service, and more.
Learn More About Benefits of Service
---
Graduation Service Cords
Current AmeriCorps members enrolled in higher education during their service will receive an Engage Arkansas AmeriCorps Sevice Cord to wear at graduation. The service cords are designed to recognize those who served their communities while also taking on the challenge of higher education studies. There are three cords available depending on the number of terms served:
| | |
| --- | --- |
| 1-term of service | single, multi-color cord of purple, teal, and green |
| 2-terms of service | single, multi-color cord of purple, teal, green; single white cord |
| 3+-terms of service | single, multi-color cord of putple, teal, green; single white cord; single teal cord |
---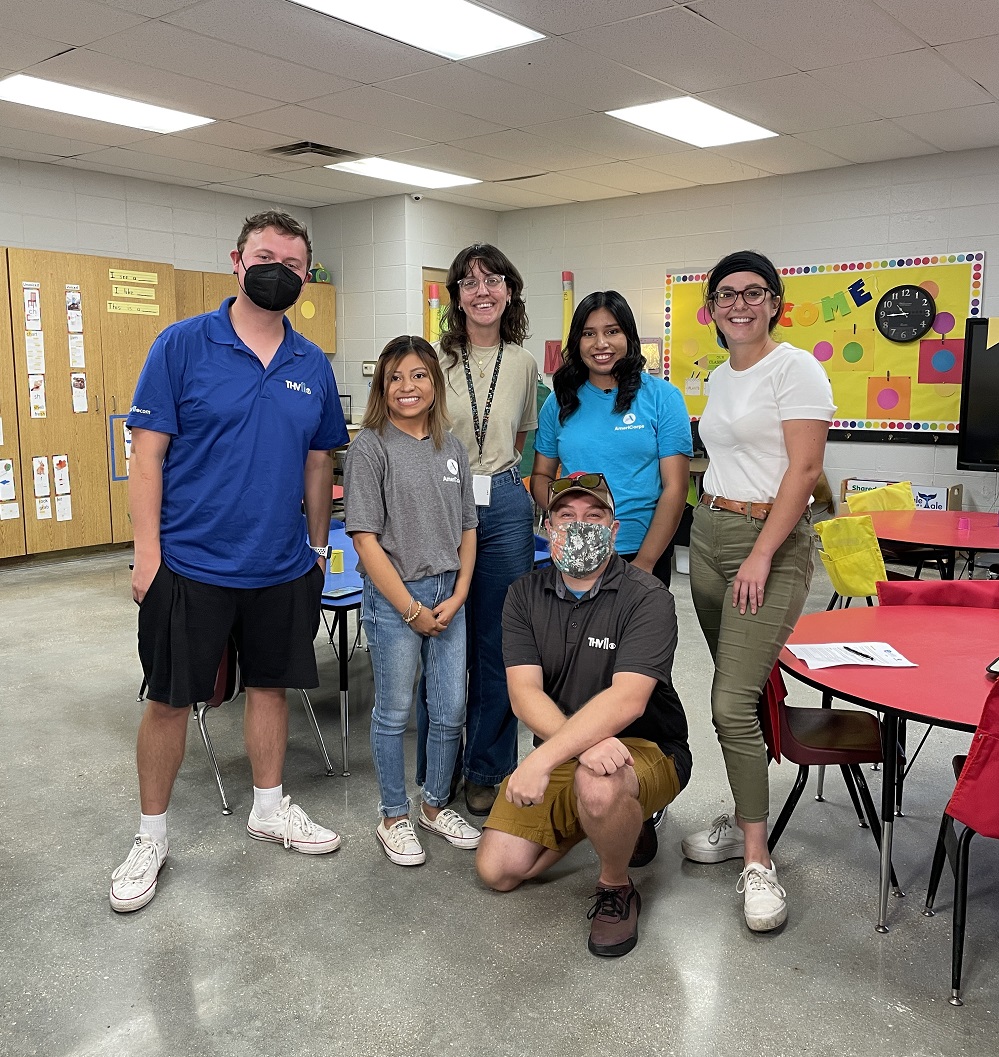 LeaderCorps
Arkansas LeaderCorps is a statewide body of AmeriCorps members representing AmeriCorps Arkansas programs and other streams of service. Together, LeaderCorps members work to strengthen the national service movement in Arkansas. LeaderCorps consists of one representative member from each State AmeriCorps program and representatives from AmeriCorps VISTA, National Direct, AmeriCorps Seniors, and AmeriCorps Alumni.
---